Looking for a new career in a fast paced, up beat, organic salon and day spa?
We are looking for inspired, self motivated Technicians who wish to continue their education, work in a TEAM environment with organic solutions for clients
We are a customer service based salon that thrives on our points of difference: referrals, reputation and quality. We offer educational classes to help you continue your knowledge on products, styles and techniques.

For more information or if you're interested in applying, we welcome you to stop by the salon or call the salon at (269) 244-5510.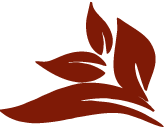 We are an Employee Based Salon & Spa